Sterling e-volve - the standard for AC reporting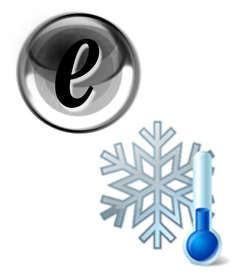 Sterling e-volve is the preferred software choice for Accredited Air Conditioning Inspectors. Fully accredited and approved by the DLUHC, it is LIVE and Ready to use by Sterling Registered Members and best of all it is FREE.
Our Desktop based application is the only air conditioning reporting system to include the technical manual for air conditioning inspections; TM44: 2012, with a built in search facility that drives you quickly to your answer. It also includes a number of time saving features that could dramatically reduce your report writing time, assessors already lodging reports have confirmed a 25% time saving efficiency over other report writing tools. Being a desktop application you have the peace of mind knowing that the data you input is safe and secure, reports are automatically saved to your desktop and can be created without the need for an internet connection.
FEATURES INCLUDE
TM44: 2012 - Search TM44:2012 by Keyword Question sensitive extracts from TM44 provided for quick preview.
Report Wrapping - Add Photos, Tables and Charts to your report and deliver a single wrapped PDF to your client that includes your company logo. This very powerful addition, automatically creates a report front page, allows you to create your won Executive summary using a dedicated built in Word Like editor, all photos are automatically placed into an appendix with each photo tagged against the Plant that you have added them against.
Landmark Address Import - Search by Postcode or by UPRN and import the Address Direct from the Landmark Database - No need to cut and paste. Address is placed into the correct lines automatically.
Question Sensitive Help - Hover over any question to see guidance on what is required
Spell Checking - Including addition of words to a Custom Dictionary
Auto Generation of Certificate - Reducing the amount of duplicate information entered
Automatic Count for Plant - Only applies to non sampled inspections
Address Copy feature - Copy Site Address to Owner and Operator
Default Dates applied Automatically - Enter Site Inspection date only
Automatic Validation - Either by Section or by Full Report
Quick Glance Validation - Each Report section display tick when complete
Clone of Plant - Rules have been put in place to remove a number of fields including Serial Numbers to avoid duplication within the report
Clone of Volume - Rules have been put in place to remove a number of fields including Serial Number to avoid duplication within the report
Notes & Recommendations - Copy to Executive Summary feature - Use as a prompt for writing summary
Direct Link to Sterling Lodgement Facility - No requirement to log into Sterling Website to lodge reports
Comprehensive User Manual - Step by Step guide - from creating your first profile to lodging a report
Technical Support Direct from Sterling and Development Team
Multiple Profiles available - Create a report for multiple Companies, Select at Create and Generate
Selection for England & Wales or Northern Ireland - Select at creation of report or generation of final Report
Direct Link to ACGen Service - Any changes to Schema or Reporting requirements will automatically be updated
Automatic Update of Software - Users will be automatically prompted to update their installation when a new version is available, reducing the risk of reports being created in Old Software Versions.
SCREEN SHOT GALLERY